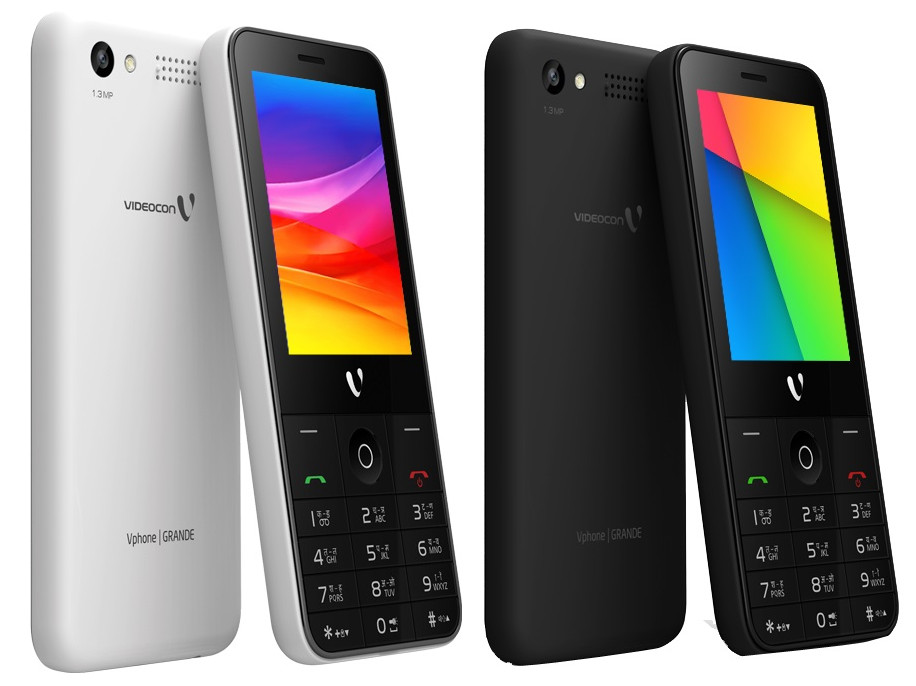 After BSNL's Bharat phone, here is yet another Java-based phone aimed at entry-level and first-time users. Videocon has pulled the wraps off its new feature phone dubbed VPhone Grande priced at Rs 1950. This company claims to have built this entry-level device with 'international finish and style'. It comes bundled with two inter-changeable back panels.
The VPhone Grande sports a 2.8-inch QVGA display with big on-screen fonts that enable elderly people to dial numbers and access on-screen menu easily. Aimed at the rural audiences, the device comes with diverse Indian consumer support for six regional languages like Hindi, Punjabi and Tamil among others.
The VPhone Grand comes with a mediocre 1.3MP rear camera and an 1100mAh battery. Videocon has added features such as Movie Juke Box Application, Security Inbox, Smart Auto Call Recording feature, Smart Call Divert and more.
Jerold Pereira, CEO, Videocon Telecom said, "Feature Phones category still retains a mega share of the Indian mobile handset market. Normally phone designs are staid & boring. There is a shift towards premium ID's in feature phones. VPhone Grande is Videocon first step to make the Feature phone category exciting with premium design, international looks & great features at an affordable price"
For more from the XpertCrewTM team please follow us on Twitter @Techvedic or

And yes, we are eagerly waiting for your valuable feedback. Do write us back. We would be more than happy to help you. We are available 24/7.